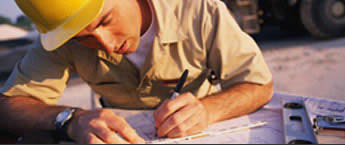 Frequently Asked Questions
Can I do my takeoff on-screen with a mouse.
a.Yes , With Groundrules On-Screen you can import your pdf and use your mouse to do takeoffs on your computer monitor.
Is there any way to check my cuts and fills after I finish the job?
a. Yes, one of the best support benefits is the ability to have our staff check your jobs once they are completed and verify any mistakes. You can email your jobs to our office before or after a bid to ensure you are eliminating any costly mistakes.
Can I takeoff linear feet or square feet?
a. Yes it is quick and easy, trace with the stylus pen around the area and the program calculates the square feet of any area, also trace along any straight or curved length and the program calculates the exact linear feet.
How do I adjust for my swell and compaction percentages?
a. All you have to do is go to the perimeter property box and enter the swell and compaction factor and all your quantities are instantly adjusted. If the job has a boring log, you can enter factors for each material identified including topsoil. If there is no boring log you can enter a factor for topsoil and a separate factor for all other material.
Do you have financing to purchase the earthwork software?
a. Yes we have several flexible financing options to suit small, medium and large contractors.
How quick can I get the software delivered after I purchase?
a. The software is shipped next day using FedEx service.
Is there any specials or is there a set price for the software package?
a. Ground Rules offers specials at different times of the year, contract your Regional Manager to inquire about current or upcoming specials.
How accessible is technical support and can I talk to a live person?
a. With tech support you talk to a live person, they are available 24/7 on the toll free support number,
Can I print Reports to my laser or bubble jet printer?
a. Yes a full reporting printing of all sections of the program, Existing 2 and 3d, Proposed 2 and 3d, Measuring 2d, Staking Grid, Existing Grid, Proposed Grid, Cut/Fill Grid and quantity report.
Can I run Ground Rules on my desktop or laptop?
a. Yes the latest release will run on a laptop or desktop system as long as you have either a serial or usb port available.
How much time will I save each job using this software?
a. On average the system is 10x faster than calculating by hand.
How accurate is Ground Rules compared to takeoffs by hand?
a. Ground rules software is accurate to 1/1000 of an inch.
What kind of information can I get that is hard to determine if I am doing this by hand.
a. Through the simple to use Area Properties box, the program can instantly show the cut/fill information for retention ponds, building pads, and roadways.
How is topsoil handled?
a. Topsoil stripping and respread are treated as separate quantities and can be calculated over the entire site or specific sections of the site can be identified for stripping or respread.